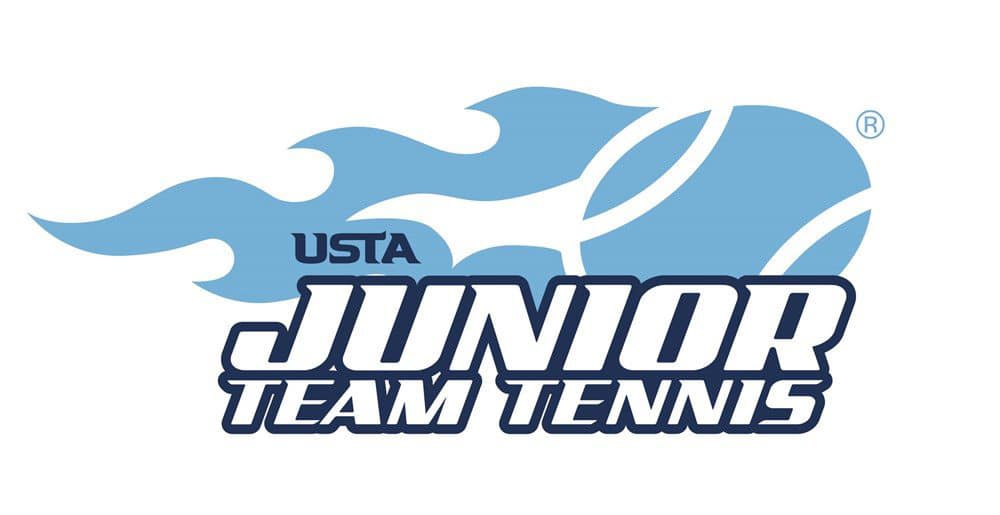 USTA Junior Team Tennis (JTT) brings kids together in teams to play singles and doubles against other teams. JTT promotes social skills and important values by fostering a spirit of cooperation and unity, as well as individual self-growth. Also, it's a fun environment for kids in which they learn that succeeding is really more about how they play the game – win or lose.
Austin has MORE JTT participants than any other city in Texas. Why? Because it's a BLAST and our coaches are awesome (and run an organized, high-quality league!) Area Coaches at our JTT Facilities (see list below) organize players into teams by age and ability.
Matches are on Sunday afternoons and registrants get to play singles and doubles.
How does it work?
USTA Jr. Team Tennis is designed for kids ages 5-18 and divided into age groups: 8U, 10U, 12U, 14U and 18U.
Skill levels: Beginner, Intermediate, Advanced.
Teams are comprised of 4-8 players. For 14U and 18U, a minimum of 2 boys and 2 girls is required. The 12U division is not gender specific.
Many teams are organized by a tennis teaching pro affiliated with a club or tennis program. Teams may be organized by parents as well!
QUESTIONS?
Email Jessica McMillen at [email protected] for more information.
JTT Facilities
Austin Country Club
Katie O'Riley
[email protected]
Baron Creek Country Club
Coach: Chandler Harris
[email protected]
CTTA/Austin Tennis Center
Coach: Sarah Pernell
[email protected]
Georgetown Tennis Academy
Coach: Reagan Willman
[email protected]
Grey Rock Tennis Center
Coach: Alex Ramirez
[email protected]
Rough Hollow Tennis
Coach: Rob Enloe
[email protected]
Liberty Hill High School
Coach: Amy Allaire
[email protected]
Lost Creek Country Club
Coach: Justin Aldredge
[email protected]
McNeil High School
Randi Tran
[email protected]
Great Hills Country Club
Michael Holder
[email protected]
Onion Creek Country Club
Michael Rodriguez
[email protected]
Terry Osborne Tennis Academy
Terry Osborne
[email protected]
Polo Tennis Club
Coach: Michael MacVay
[email protected]
UT Tennis Club
Coach: Tomas Stillman
[email protected]
Twin Creeks Country Club
Mike Cancino
[email protected]
Westwood Country Club
Andrew Merritt
[email protected]